OSPF LSA Types Lab
LSA Types 5 in Stub Area
In the next part we are going to configure Area 1 as a Stub Area. To configure a stub area we have to type below commands on all routers in that stub area:
R2, R3, R4:
router ospf 1
area 1 stub
A warning message "Warning: Router is currently an ASBR while having only one area which is a stub area" appears when we configure stub area on R3. Remember that R3 is currently an ASBR and redistributed routes are not accepted in stub areas.

We can check to see Area 1 is now a stub area with the "show ip ospf" command: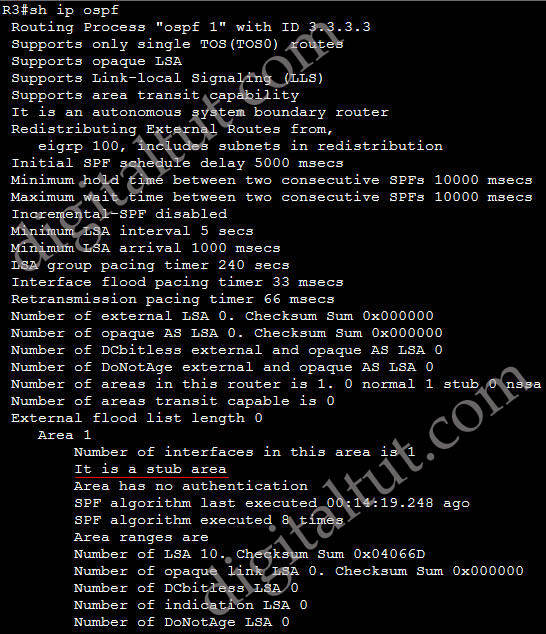 LSA Type 5 is not allowed in stub area (only Type 1, 2, 3 allowed in Stub area) so we don't see Type 5 in R4 OSPF database: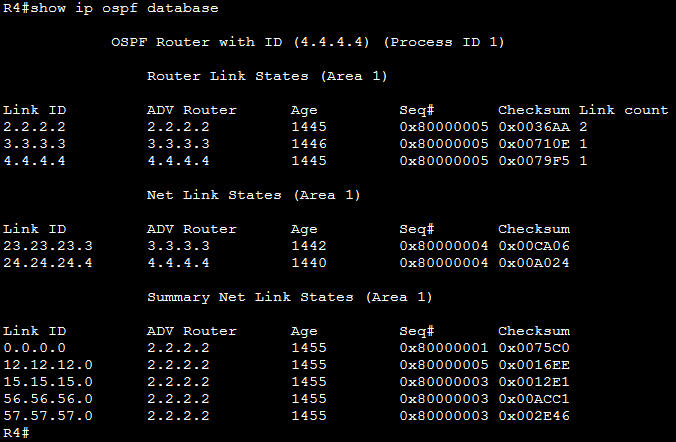 As we can see in the output above, R4 has a Link ID of 0.0.0.0 advertised by R2. This is the default route to reach outside networks. It is injected into the area by the ABR (R2)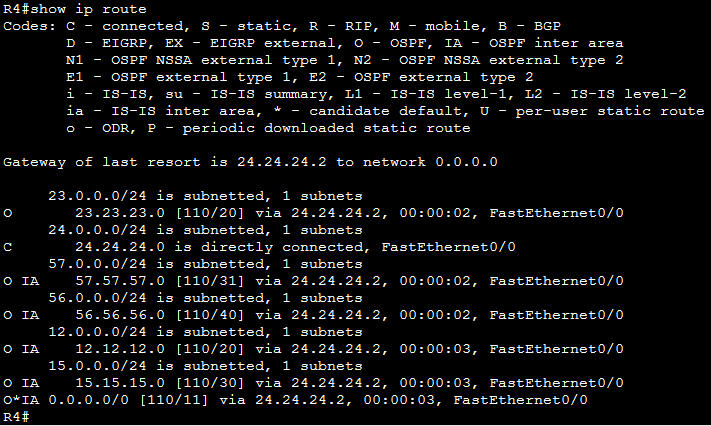 LSA Types 4 & 5 are also removed from R7: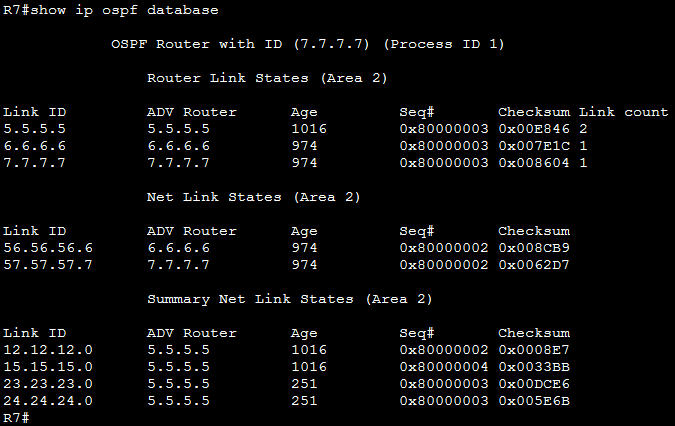 In conclusion, LSA Type 5 is not supported in Stub area. But remember Stub area does support LSA Type 3.
LSA Type 5 in Not-So-Stubby-Area
Type 5 is not allowed in Stub area so we have to convert Area 1 into Not-So-Stubby-Area (NSSA)
Configure Area 1 as Not-So-Stubby Area:
R2, R3, R4:
router ospf 1
no area 1 stub //Before configuring Area 1 as NSSA we need to disable stub area first
area 1 nssa
When Area 1 becomes NSSA, ASBR is allowed to redistribute external routes but LSAs Type 5 are still not allowed in NSSA areas so the NSSA ASBR (R3) generates a type 7 LSA instead, which remains within the NSSA. This type 7 LSA gets translated back into a type 5 by the NSSA ABR (R2).

Let's check the OSPF databases of some routers: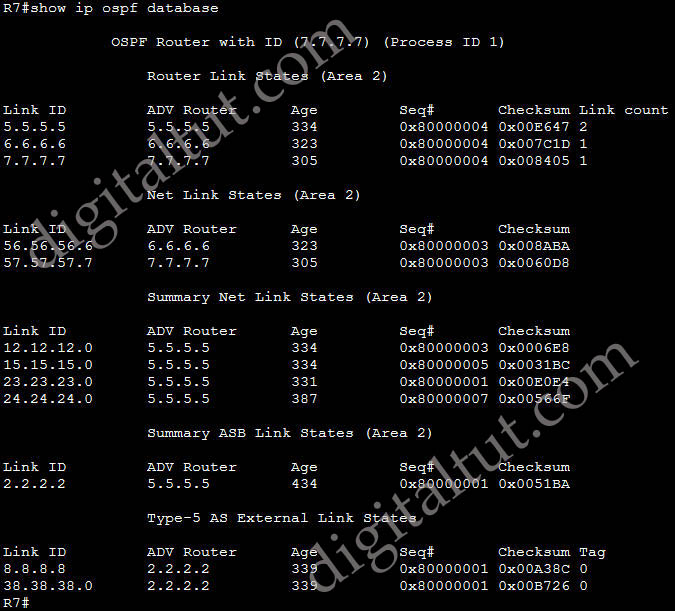 On R7 only Type 5 LSA exists. R2 is the only router we can see both Type 5 and Type 7: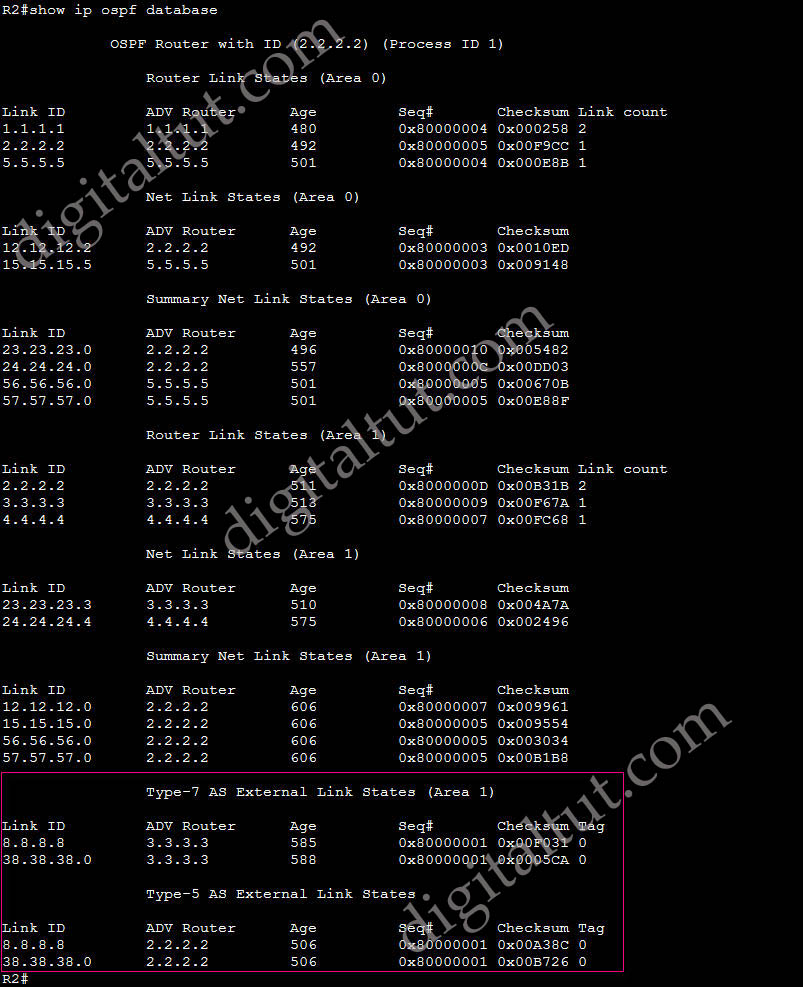 Check R4, only Type 7 exists:
Redistributed routes appear as O N2 in NSSA. For example on R4:
while redistributed routes appear as O E2 on R7: